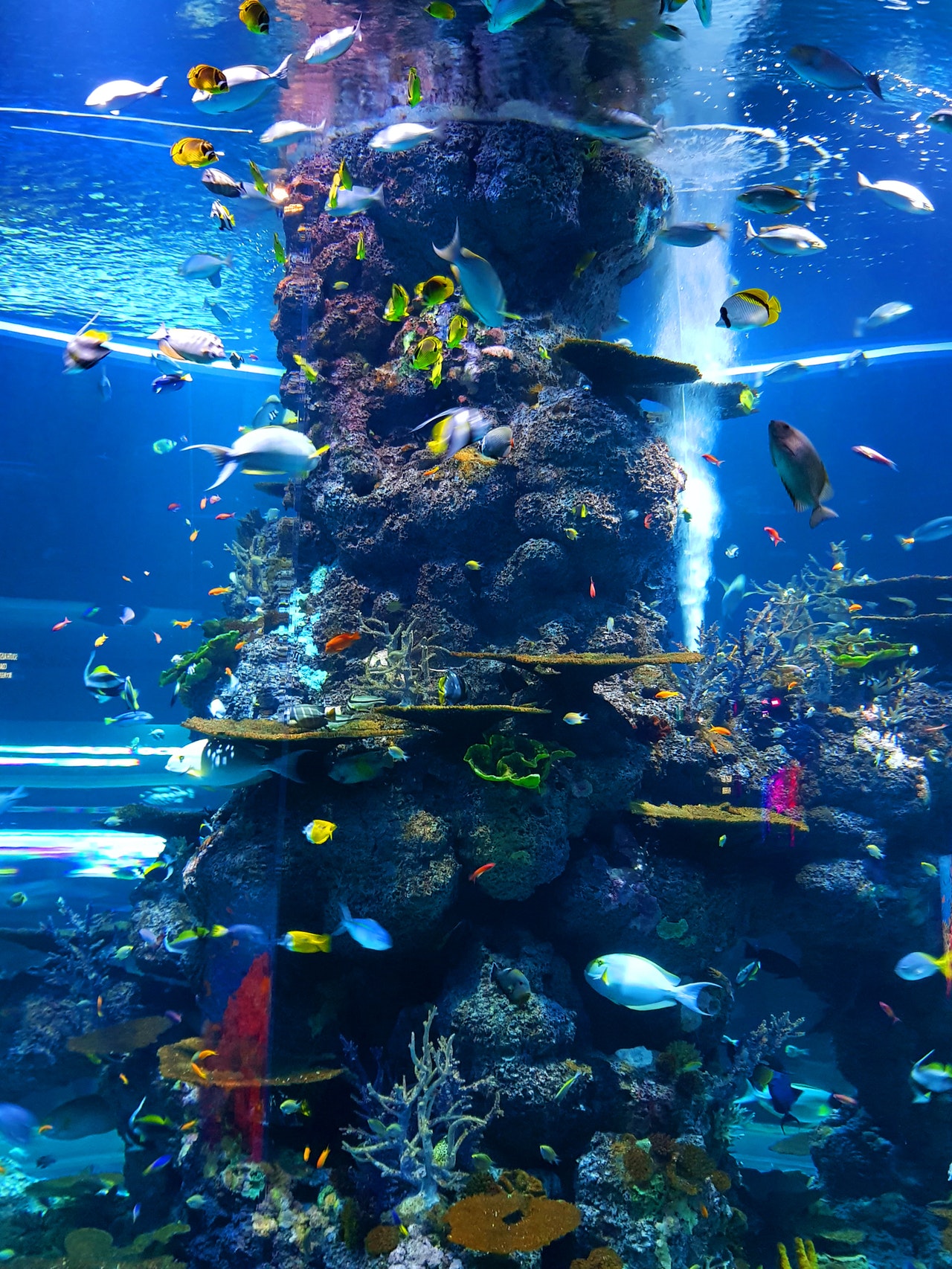 Another top destination for divers from all over the world is the Blue Corner Wall. If you've heard of this site, it is not surprising, as it is arguably the most popular and famous diving sites in the entire world. Located on Palau Island, the site is 8m in the most shallow area and reaches depths of about 30 m. There are 7 out of 9 of the world's species of large clams, 1400 different species of reef fish, various shark species, over 300 soft coral species and over 400 types of hard coral as well. Beyond just different species, the site is unique in that it offers different conditions from tougher currents that require hooks to lighter currents that allow divers to float along. Divers from all over the world travel to experience the diving of the Blue Wall as it is totally unique in what it offers divers and the diversity in species divers can see and experience:
Starting along the wall, you have a good change of seeing a cruising ray or even a shark.
When you get to the coral shelf, there is a drop off and because of the ideal conditions, you will be able to experience some of the softest coral you will ever see along with several micro species.
Just below this drop off you will feel stronger currents and you will be more likely to see sharks around you, namely different cruising sharks. It can be important to note that if you are a novice diver, or not used to strong currents, beware of the fact these currents are strong enough to take you over the coral wall so hook into the wall with the proper hooks and equipment.
The stronger currents mean more smaller fish species and types and where there are tasty smaller fish, there will be larger predatory fish who follow and then even larger and more predatory fish for these larger meals.
As you can imagine, because the current moves so quickly, so do the fish and so does all the action. This means that when you dive here, it is important to have your head on a swivel, to be aware of your surroundings and to have your camera on hand at all times. Otherwise, you will miss all of the action!