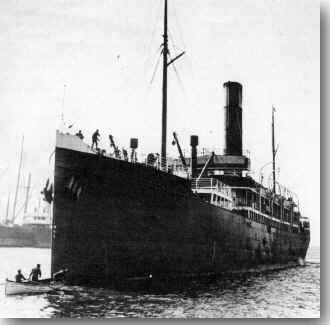 The Yongala dive site is popular among tourists as well as divers who travel just to see the site. It is known widely as one of the best dive sites in the world for a number of reasons:
Located in Townsville, Queensland in Australia, this site is accessible from many major Australian cities and tourist destinations.
The SS Yongala is actually a shipwreck, one of the oldest shipwrecks in Australia. The ship was once a 110m long and made almost entirely of steel. It was a freight ship that was making the trip from Melbourne to Cairns. It unfortunately ran into a cyclone and sank before it made it to its destination. This took place in 1911 and was realized by locals when the freight starting washing up on the shores of local towns and villages. Despite having sunk in 1911, the ship was not found until 1958. With this rich history, it is not hard to see why it is a popular spot to dive.
The dive is not easy and therefore presents a fun challenge for those with some diving experience.
It is ranked by many and known widely as an intermediate level dive. It cannot be done without any training or experience so those who may not know how to dive are able to take a course that will help them prepare and be able to dive successfully.
The variety of species that divers can find on this dive is enough to make anyone want to do it. From the smallest of sea creatures to turtles and sharks, there are hundreds of different species that call this region their home.